PPC (Pay-Per-Click Advertising)
PPC advertising gives you the opportunity to pay for top positions on search engines and appear on relevant partner websites. Pay-per-click marketing delivers instant traffic and offers many ways to compliment existing SEO strategies by testing keywords, business models, and marketplace verticals, and it allows you to develop your overall Internet marketing strategy, and any SEO plans armed with facts, not assumptions.
There is a science to finding high numbers of low volume keywords (very specific long tail keywords) that are less expensive to advertise on but still provide significant ROI. These can be used to hedge against the more expensive high volume keywords, significantly lowering the average cost-per-click (CPC) across your entire campaign.
How can we help you?
We'll create your Google AdWords campaigns for you and manage the adverts on a daily basis. Whether you need month-to-month management, a new set of eyes on a campaign, or a complete rebuild for your internal team to manage, we can help.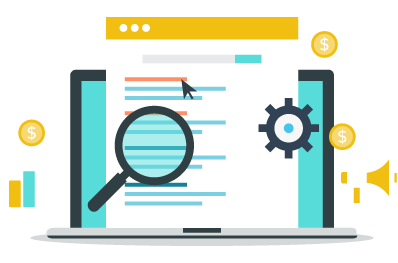 You've felt it. Your organic content doesn't have the same reach on social media anymore. Facebook posts from brand pages saw a 60% decline in engagement just since January 2018. Ouch. You've certainly felt it. But that's why so many organizations now rely on social media advertising (paid social) more than ever. It's easily one of the biggest social media trends and you'll do about anything to get your content in front of customers.
How can we help you?
Depending on your business, we'll recommend the best practice social media advertising solutions. Facebook and Instagram advertising is incredibly popular but it might not work for your business. We'll setup the adverts, design the graphics and manage the budget.