Digital Marketing Workshop
Digital Marketing Workshop to grow your small business
This workshop is aimed at beginner marketers as well as small business owners looking to acquire new customers whilst engaging their current customer base. Rooted in exercises, you'll walk away with plenty of hands-on experience in content creation for both email and social, campaign analysis using tools like Google Analytics, and optimization across various channels. Whether you are a small to medium business or simply an individual responsible for marketing duties but lack digital experience then this workshop is definitely for you. If you are just passionately learning about digital marketing then feel free to join us as well. Our digital workshops help you understand what digital marketing is all about and equips you with the knowledge and tools to help you grow any business online.
Details
Date: 24th April 2018
Time: 09h00 – 16h00
Venue: Kolping Guest House, Durbanville
Full Day workshop: R1500pp including refreshments and lunch (Please note that this exclusive workshop is limited to 20 people only. Your seat is only reserved via payment.)
Social Media
How to use the most effective social media tools accurately to drive engagement.
Newsletters
Using email marketing and targeted subscriber lists to sell more products and services.
Content Writing
How to develop a content strategy and write the correct content for your website, blogs and social media platforms.
Influencer Marketing
How can influencer marketing help my small business when I don't have enough budget for celebrity influencers?
Google Apps
Why your business should be making use of Google Apps for email.
Cloud Based Solutions
Managing your business using simple and free Cloud based solutions.
Websites
Why websites are the most crucial part of your business.
SEO and PPC
What are some of the tools and tricks to get onto the first page of Google.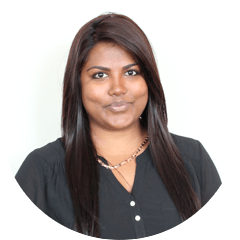 Suhaifa Naidoo
Suhaifa is the founder and digital strategist behind Mashup Marketing. After working at a leading digital agency for close to 8 years, she quit her job to focus on her passion; helping small businesses with their online marketing. She has extensive digital marketing experience and has worked on some of South Africa's leading brands. Suhaifa specialises in digital marketing solutions and strategies to grow businesses online and help them connect with their customers. She excels at social media, newsletter marketing and blogging, but what sets her apart is her, "let's-get-shit-done" attitude.
She is passionate about disruptive technologies, women in technology and people. In her spare time she organises the Girl Geek Dinner Cape Town networking events (a space where women in tech can connect on likeminded topic), spends time with her daughter and husband, catches up on all the latest series, and avoids cats at all costs!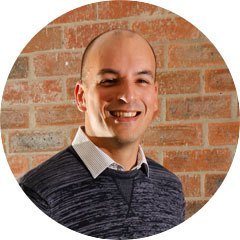 Jonathan Bossenger
Jonathan is a freelance web consultant, developer, writer and podcaster with a passion for open source, open source communities and the web. He lives in Cape Town with his wife and two boys. He is currently the lead developer of Seriously Simple Podcasting, a popular open source WordPress podcasting plugin, and it's hosting platform Castos. He also develops custom website functionality for his clients at Codeable, the #1 outsourcing platform for WordPress.
More recently he has discovered the joys speaking and writing on the topics of open source, web development and freelance business practices. He has spoken and WordCamp Cape Town and PHP South Africa and writes for online web publications such as Smashing Magazine and WordPress.com. In his spare time you will find him training and teaching the art of Gracie Jiu-Jitsu, learning some new piece of software technology or just sharing his knowledge on his blog at jonathanbossenger.com